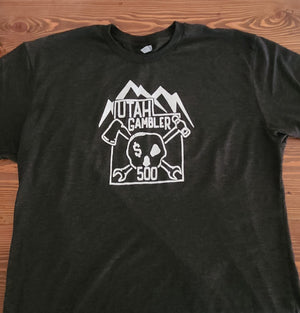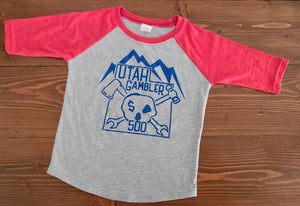 Utah Gambler 500 Logo Shirt
Our 2023 Utah Gambler 500 shirts will be made on a red shirt with black ink.
All Utah Gambler 500 logo shirts will have our logo on the front and blank on the back.
(ALL SHIRTS ORDERED FROM NOW TILL SEPT 27th, WILL NOT BE MADE TILL AFTER THE FALL FAMBLER EVENT)
-
To save on costs we are have all shirts and hoodies made at one time. We make all shirts near the end of the current month. Shipping shortly after. Assume to have your products near the beginning of the following month.
(select local pick up shipping option to have free shipping, can pick up locally in Lehi, Ut area).
-
If you want a different color arrangement. email us and we can figure something out, price will be roughly the same as listed size price.