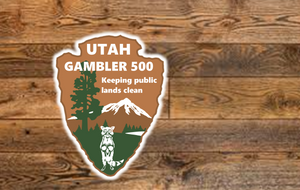 Printed Stickers
Printed Stickers

A few have asked for some printed stickers so we got some custom ones made!
All stickers are about 3x3 inches wide.
-
They are made from a local Utah Gambler 500 Member in the Spanish Fork area, if you would like your one custom design we can send you their info!
-
SAVE $.50 cents per sticker when you buy 4 or more at a time!